Marina di Domaso via antica Regina, 32bis cap.22013
Domaso (CO) Tel/Fax 0344/95124 p.i. 00796140143

Mooring service and control
Our staff is always available, if you need it, to facilitate
the mooring inside your boat's place.
To ensure there are no abnormal situations, twice a day
there is a control along all piers by our staff.
Boat's cover will be emptied by rainwater and ropes will be
arranged if loose. Any more serious problems will be
immediately communicated to the guest.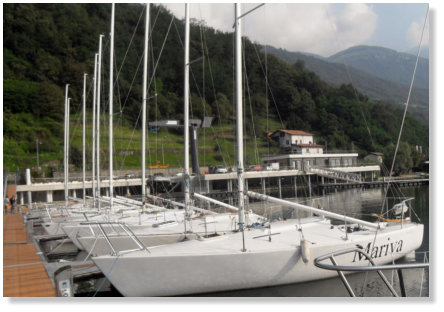 Energy and water delivery
A lot of small columns are positioned along five piers.
You have to bring the magnetic transponder next to their
display to enable combined or individual use for
water and electricity.
The service is subject to charges



Black water discharged
In the area near the fuel distributor Marina offers its
customers the service of black waters discharge and
bilge waters.
The service is done by staff during the harbor activity.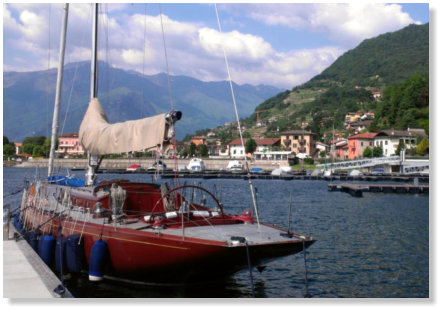 Video surveillance
25 cameras located inside the Marina allow to control
the situation along piers and inside the surrounding area.
The recordings, if necessary, remain in the database for
3 consecutive days and are available on explicit request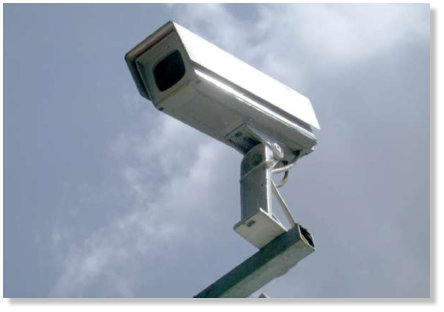 Cleaning of internal water
The cleaning is done by the mooring staff, once a day.
The water inside the harbor is monitored for immediately
remove any type of floating materials.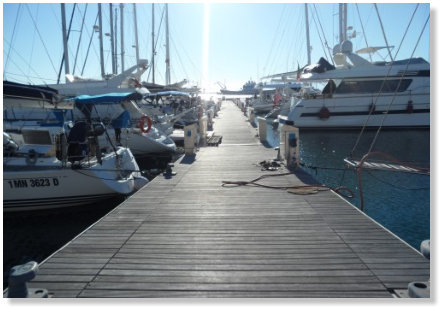 Fuel station for the boat
The service fueling (diesel and gasoline) is not only
for our guests but also for temporary passing boats.
The service, during the summer, is guaranteed during the
opening hours of Marina.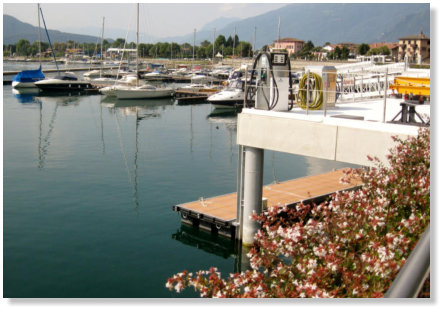 Fire estinguiscing system
The hauling area, the service area and all harbor's piers,
are equipped with fire hoses that make Marina's
fire-fighting system safe and efficient.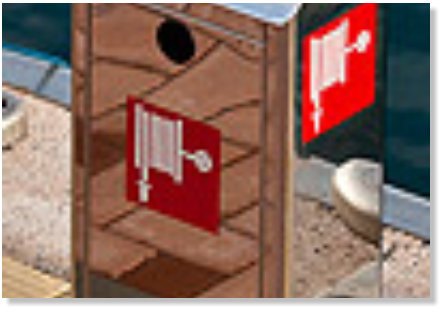 Service area with WC and shower
Inside the Marina there is a service area, an area with
limited access only for customers in possession of their
own magnetic transponder that allows to use
toilets and showers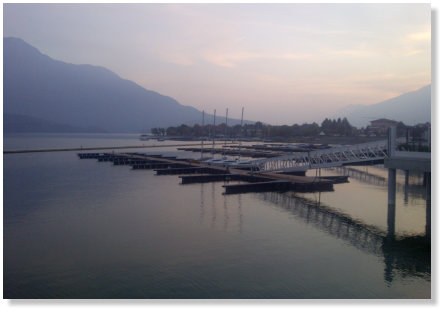 Acces to piers only with magnetic transponder
Our customers have a magnetic transponder for moving
(during the day and the night) inside the Marina.
It allows the access in freedom and autonomy to the own
pier, to the small columns for water and electricity use,
to the service area as well as the parking area.
Therefore, is possible, stay on your boat during the night
with the possibility to use water and electricity.
You can enter and exit from the Marina like you prefer
(always with own personal magnetic transponder) so you
can try delicious dishes to Restaurant – Pizzeria Mimmo's
located inside the Marina.